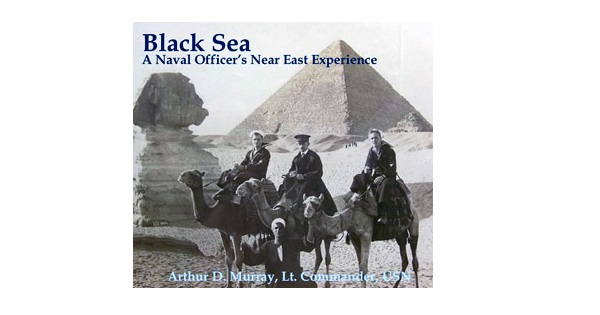 BLACK SEA: A NAVAL OFFICER'S NEAR EAST EXPERIENCE
Arthur Murray (Author)
Edited by Renee Heideman.
Available at Amazon

Arthur D. Murray was Lieutenant Commander of the US Navy around the time of the Greek Genocide and witnessed the massacre of Turkey's minorities. While he never called it genocide, he knew what it was. Murray was the only US military officer to give an eyewitness account regarding the atrocities surrounding Greek death marches during the Greco-Turkish war and his testimony is in the US National Archives. In his letters, Murray points to the humanitarian role played by the US Navy in the post WW1 years, at a time when America acted purely to protect global interests. Awarded the Order of St. Stanislas by the Russian government-in-exile for aid given to the imperial Russian forces, Murray provides an eyewitness account of the US Naval fleet activities at the time.