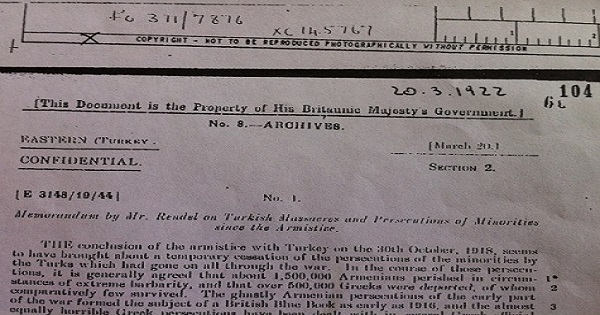 MEMORANDUM BY MR. RENDEL ON TURKISH MASSACRES AND PERSECUTIONS OF MINORITIES SINCE THE ARMISTICE.
George William Rendel
20 March 1922.
British Foreign Office: FO 371/7876.

Sir George William Rendel (1889-1979) was a British diplomat. In 1922 he authored a 7 page British Foreign Office document which detailed the massacre of Greeks and other minorities in the Ottoman Empire.

Excerpts of the document can be viewed here.