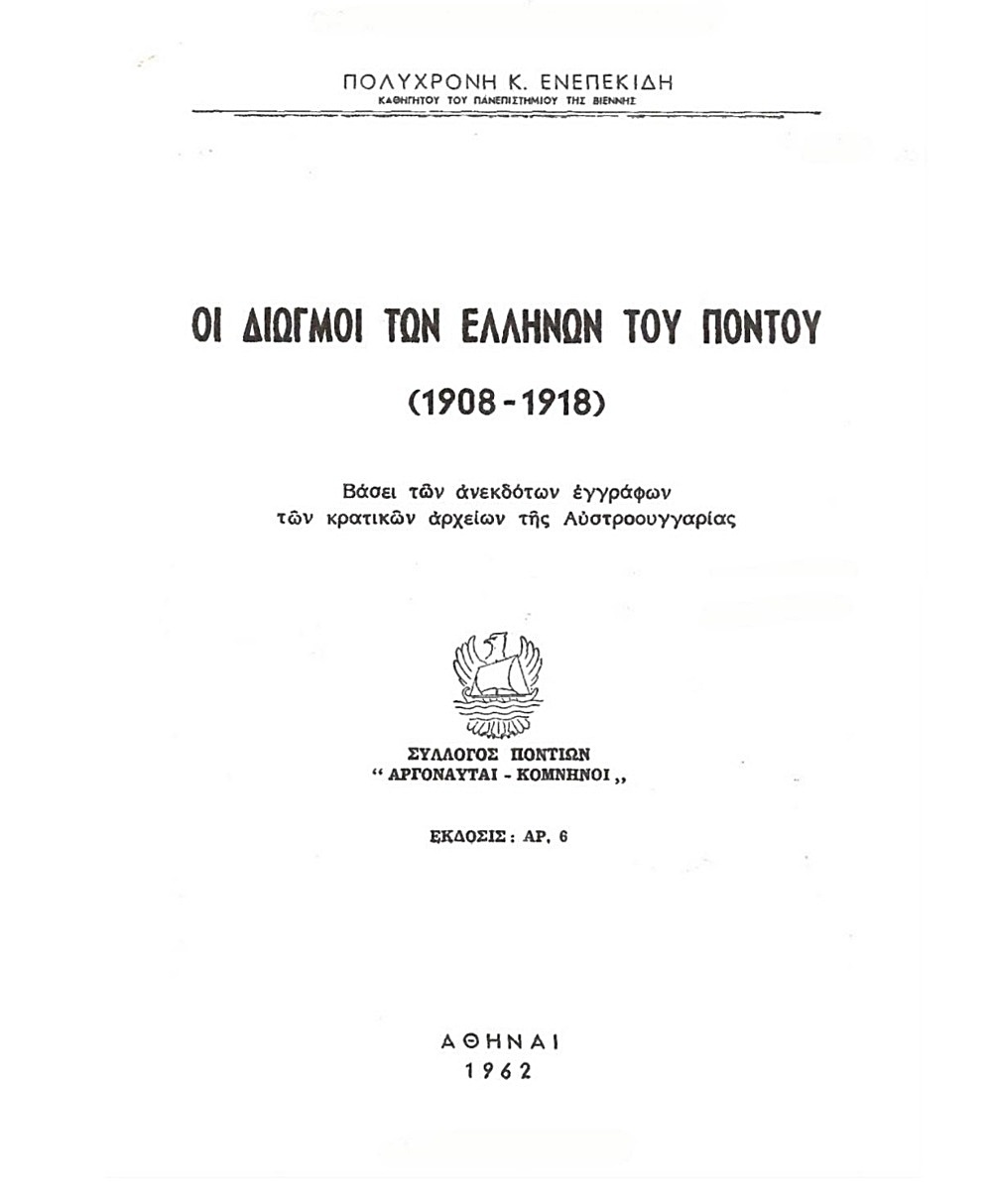 THE PERSECUTION OF THE GREEKS OF PONTUS (1908-1918).
Based on unpublished documents in the national archives of Austro-Hungary.
Polychronis Enepekides
Lecturer at the University of Vienna.
Pontic Syllogo "Argonauts-Comnenians"
6th edition
Athens 1962.

Polychronis Enepekides (1917-2014) was an historian, an author and a lecturer at the University of Vienna from 1974-1992. This 10 page presentation in Greek, which he delivered while in Athens, contains information from diplomats during the period, taken from the Austro-Hungarian archives.