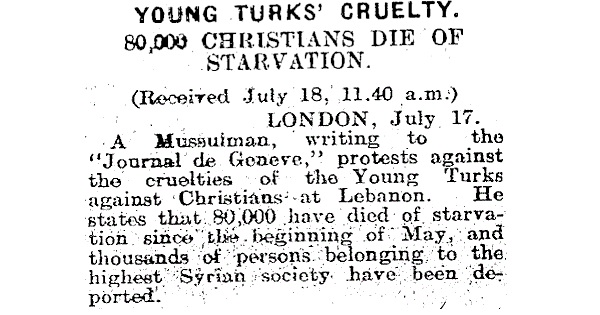 YOUNG TURKS' CRUELTY
80,000 CHRISTIANS DIE OF STARVATION IN LEBANON
Ashburton Guardian,
18 July 1916.


(Received July 18, 11.40 a.m.)
LONDON, July 17.
A Mussulman, writing to the "Journal
de Geneve," protests against cruelties
of the Young Turks against Christians
in Lebanon. He states that 80,000 have
died of starvation, since the beginning
of May thousands have perished. The
highest in Syrian society have been de-
ported.


---
Ashburton Guardian, Volume XXXVI, Issue 8504, 18 July 1916, Page 5