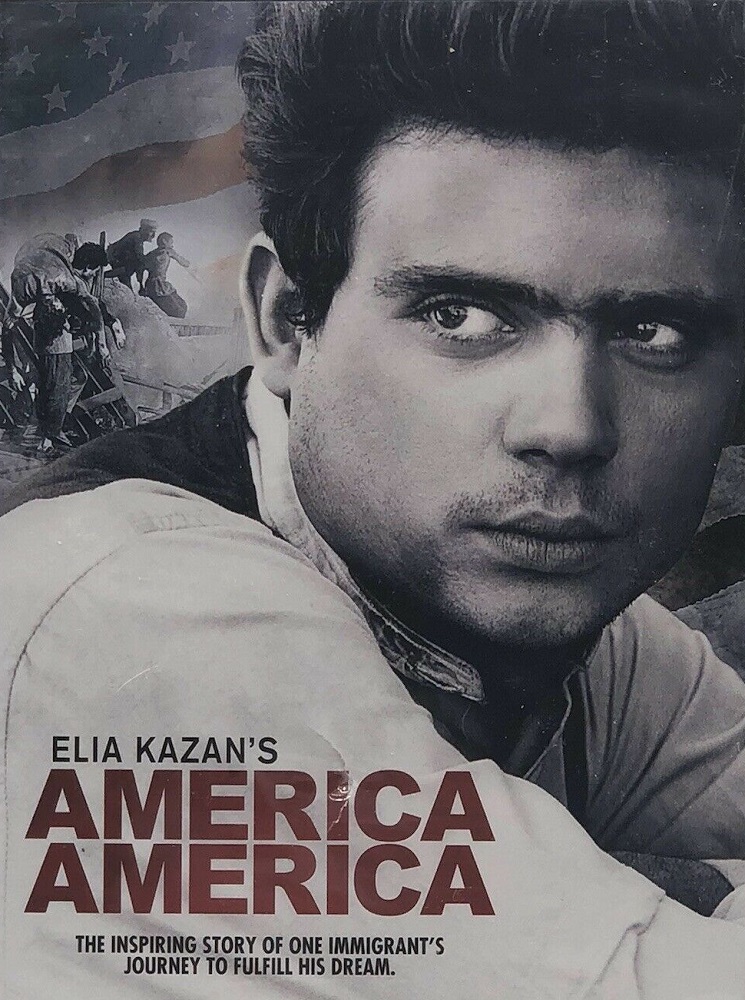 AMERICA AMERICA
By Elia Kazan
Stein and Day, 1962. 191 pages.
The novel on Amazon
The film on Amazon
(affiliate links)
America America is a 1963 film based on a book of the same name written, directed and produced by Academy Award-winning Greek-American Elia Kazan (Gr: Ηλίας Καζαντζόγλου). The story is set during the 1896 Hamidian Massacres and inspired by the life of Kazan's uncle Abraham Elia Kazan.

The central character is Stavros Topouzoglou (Stathis Giallelis), a 20 year old Greek who lives near Mount Argaeus (Tr: Erciyes Dağı) in the Cappadocia region of Asia Minor. A depiction of the Cappadocian cave dwellings of Greeks and Armenians is seen in the film. Disillusioned by being a subject of the Turks, Stavros begins to dream of a new life, in America. After witnessing the wholesale burning of Armenians in their churches, Stavros feels that Greeks will be next and his dream to leave Turkey soon turns into an obsession. His family eventually decides that their only hope for a better life is to leave their hometown and move to the capital Constantinople. They entrust Stavros with all the family's wealth to travel the long journey to Constantinople to work in the carpet business of his father's cousin. While Stavros does eventually make it to Constantinople and later America, he encounters many adventures and set backs along the way. View the opening scene

In the introduction to the novel, American playwright Samuel Behrman draws an analogy between Stavros' life and that of his own parents. He writes:
I was myself born in this country, but my parents and my older brothers were immigrants from Memel, where they had lived in the nightmare of Czarist persecution. I had, as a child in Worcester, Massachusetts, questioned my parents about their migration here but I could never find out much. I have brooded endlessly, trying to thread the dark corridors of what their lives must have been before they came here. When I saw, early in Mr. Kazan's manuscript, the Turkish soldiers setting fire to the Church in which the terrified Greeks and Armenians are huddled praying for salvation against the flames that were about to devour their sanctuary, I knew what my parents must have felt. i have encountered since, in my European travels - in England and in Italy and in post-war Germany - the hunger of people to come to America, but this desire emanates from a hope of economic improvement. But for Stavros' people - as for my own - it was a matter of life and death.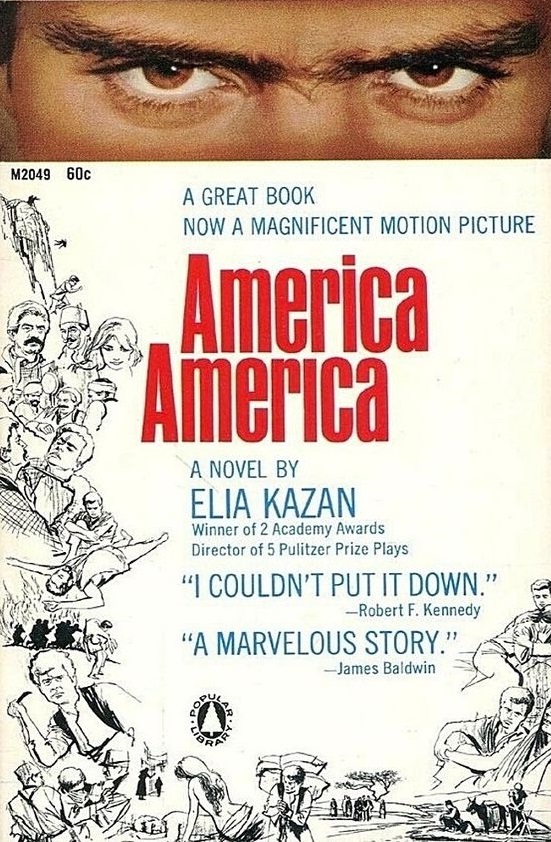 .