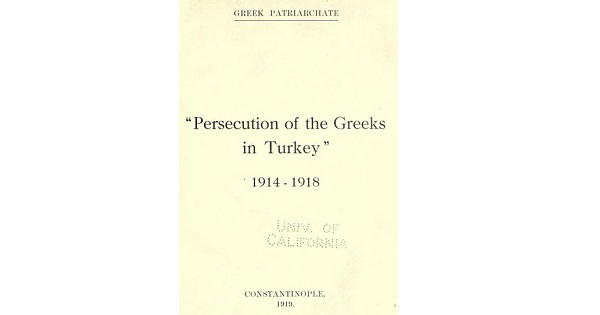 PERSECUTION OF THE GREEKS IN TURKEY 1914-1918.
Greek Patriarchate, 156 pages.
Constantinople 1919.
This is an English translation and abridged version of the Black Book: The Expulsion and Martyrdom of the Greeks of Turkey 1914-1918 (Μαύρη Βίβλος: Διωγμών και Μαρτυρίων του εν Τουρκία Ελληνισμού 1914-1918) of the Ecumenical Patriarchate which was published in the same year in Greek. It documents the persecution of Ottoman Greeks from 1914-1918 under the Committee of Union and Progress party. Another Black Book was published at the end of 1920.